Best Western Premier Havana Nhatrang
Features a private tunnel connecting the hotel directly to the beach!
The hotel is located at the right center of the most famost avenue Tran Phu on the coast city in Nha Trang Bay which is among one of the most 29 beautiful bays in the world, Best Western Premier Havana Nha Trang Hotel is the biggest 5 star hotel among 4200 Best Western hotels worldwide.

The hotel was has just newly opened in January 2013, the 41-storey building has unique and modern design. Perfect system of equipment and service. Modern and elegant design and interior.

Private tunnel connecting the hotel with the beach where the guests can enjoy kinds of BBQ with variety of styles or dip yourself in the smoke of cigar originally perfectly placed on the South East Coast of Vietnam, in the heart of Nha Trang. Close enough to get you to town in a minute trip, but just far enough away to ensure you leave the stress of the office behind at the end of the day.

Welcome… that is how you will feel when you step into the Best Western Premier Havana. As soon as you enter your room you will feel even more at home. Every one of our 1,000 guest rooms are tastefully decorated in a contemporary style. With broadband internet access in all our rooms and 24 hour access to our business centre, all your office-away from home needs are catered for.
Accommodations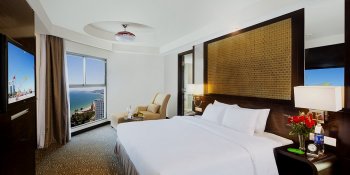 JUNIOR SUITE KING
Junior Suite King consists of a large bedroom connected to a separate bathroom equipped with Jacuzzi directly overlooking the ocean. Modern facilities to cater for your business and leisure needs, such as full-size soft double bed featuring a spacious view of the ocean, quiet make-up desk / working corner set in harmony by the sofa, are arranged in the room. What is more interesting is that even when soaking in the Jacuzzi tub, you can still enjoy the romantic scenic sea stretching to the horizon.
Facilities & Services
Outdoor Pool
24-Hour Business Center
Restaurant
Spa
Beach
Wedding Facilities
Ocean Views
Lobby Bar
Amenities & Services
Free Wifi Internet
Hair Dryer
Flat Screen HD TV
Iron & Ironing Board
Enjoy Your Stay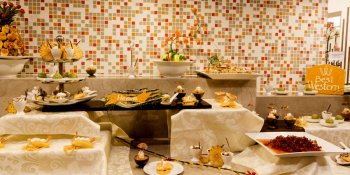 Spices Restaurant
Spices Buffet Restaurant, is one of the place to be seen in Nha Trang, offering an inspired and creative dining experience to the local community as well as the international traveller. Overlooking Nha Trang Beach and its one of a kind bay, Spices Buffet Restaurant is the only restaurant in Nha Trang that offers such a variety of flavours .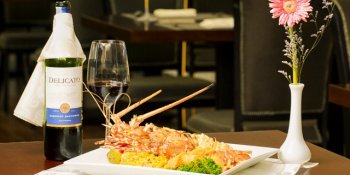 Artichoke Restaurant
Artichoke restaurant is designed with modern style with wide open air, located at 3rd floor of the hotel, it is a-la-carte restaurant with the signature dishes are Beef and Seafood. Artichoke Restaurant was inspired by the name of a special flower, artichoke flower is known as a precious food, which is very good for health, help eliminate toxins in the body.